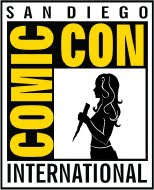 Best of des Tweets de Fans :
"Very soft lips," Kristoffer Polaha says of kissing Sarah Michelle Gellar #Ringer #SDCC
Standing ovation for Sarah Michelle Gellar: the "patron saint of kickass women everywhere." #Ringer #SDCC
Bridget's story is one of redemption, while Siobhan's is one of revenge, Sarah Michelle Gellar says of the #Ringer twins #SDCC
Sarah Michelle Gellar, as executive producer, takes credit for all the hot guys in the #ringer cast. #sdccS
mall world! Kristoffer Polaha read for Riley on #Buffy. #Ringer #SDCC
SMG loved playing Katherine in Cruel Intentions. She likes taking the challenging roles and giving them three dimensions. #smg #ringer #sdcc
Fan: "I think you are way hotter in person." / SMG: "Oh, thank you. That was worth all the money I paid you!" #Ringer #SDCC
Sarah michelle gellar is even more awesome in person. A stellar panel. #ringer #sdcc
This panel is mostly SMG talking and everyone else nodding in approval. I'm ok with it. #Ringer #SDCC
lol Sarah keeps answering all the questions & she accidentally answered 1 not for her. now she keeps asking "is that for me?"
"It helps that all actresses are crazy, so I'm slightly schizophrenic anyway." SMG resonding on how she plays twins on #Ringer #SDCC
Sarah Michelle Gellar fans, you will not want to miss #Ringer! She said there will be some "Buffy" elements to her character. #SDCC
Sarah Michelle Gellar is trending!! <3 <3 She is awesome and I cant wait till #Ringer
"I don't normally save the world on a daily basis or even a weekly basis," SMG jokes. #ringer #sdcc
...